More than one year after the first release of Smart Filter Pro only as a private custom visual for Power BI, we have released the latest version of Smart Filter Pro (2.1.4) also on the AppSource marketplace. In this article, we explain why we made this decision and why we support both versions (private and AppSource), even though we suggest switching to the private version instead of using the version downloaded from the AppSource marketplace.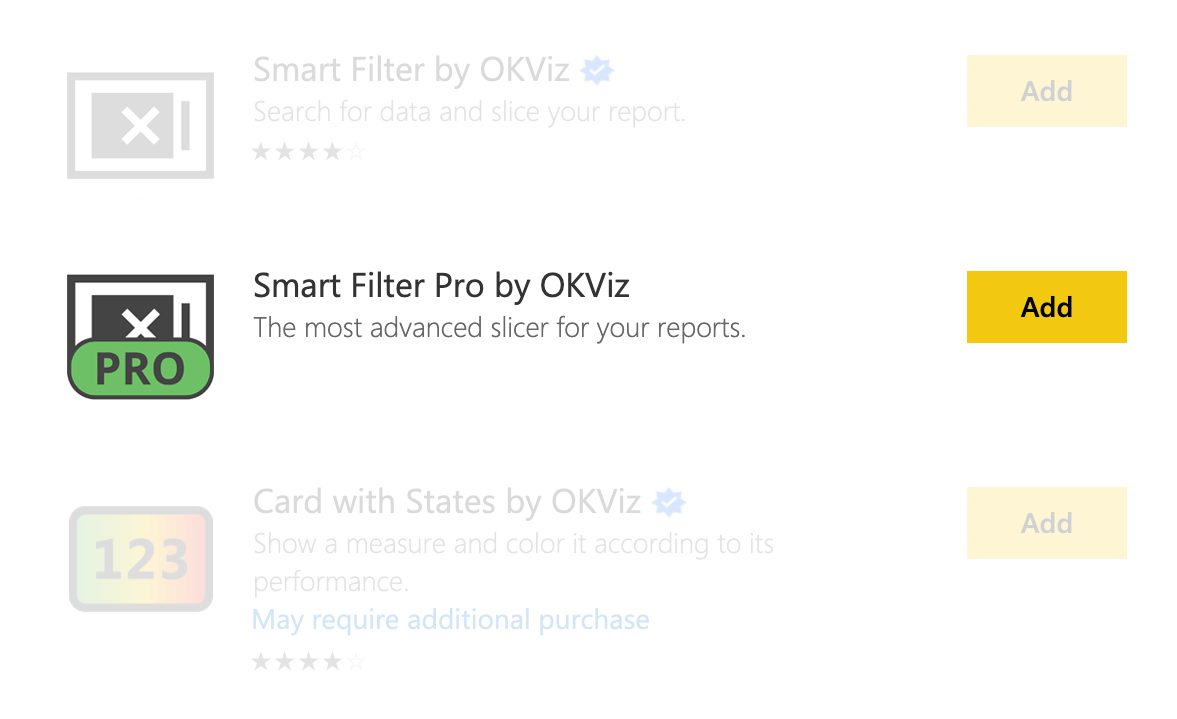 Smart Filter Pro is a visual for Power BI that works as a slicer by optimizing the space required in the report and providing many usability enhancements. It provides auto-complete, copy & paste of long lists, search conditions in filter mode, and many other visualization and performance improvements.
The licensing of Smart Filter Pro as a private visual requires minimal effort. In essence, every customer downloads a licensed version of the visual that is specific to the entire organization and can be shared through the Organizational visuals repository. This way, there is no need to introduce a license key in every visual and in every report.
The licensing of Smart Filter Pro downloaded from the AppSource marketplace is different. The licensing of commercial visuals published on the AppSource marketplace requires the user to paste a license key every time they add a visual to a report. We think that sharing a license key is not practical in many organizations, and it makes the adoption of a custom visual anything but seamless. However, we understand that many users find it easier to search for visuals through the AppSource marketplace, so we published Smart Filter Pro on the AppSource marketplace as well.
By offering more download options, we certainly increase the visibility of and access to the visual. However, we suggest users switch to the private version of Smart Filter Pro. The license covers both versions, so it is just a deployment choice. The main reason why we suggest using the private version is to make sure we can assist and support customers of a commercial visual effectively.  The version downloaded from the AppSource marketplace cannot be updated frequently, and every user must always use the latest version without being able to control the deployment of new updates. We are thus only able to guarantee updates and downgrades promptly by users using private visuals deployed through the Organizational visuals repository.
We published an article that describes these issues in more detail, comparing the pros and cons of different choices. We recommend you read Updating Power BI custom visuals for more information.
Do not be worried when you start, as you can try any version. Test the visual as you prefer. You can switch between AppSource marketplace and private versions at any time; your license covers both options. Just make sure you have evaluated your options before going into production!