Smart Filter Pro is available in two different versions:
The AppSource version, which you can freely download from Power BI (or from https://appsource.microsoft.com) and unlock with a license key.
The licensed version, which you receive by email after activating a subscription on the OKVIZ website – the licensed version already contains your license info and can be used as is without any additional configuration steps.
The AppSource version requires a valid subscription to unlock all of its advanced features and to remove the watermark.

The information needed to unlock Smart Filter Pro is in the Download link email you receive from support@okviz.com after activating a subscription.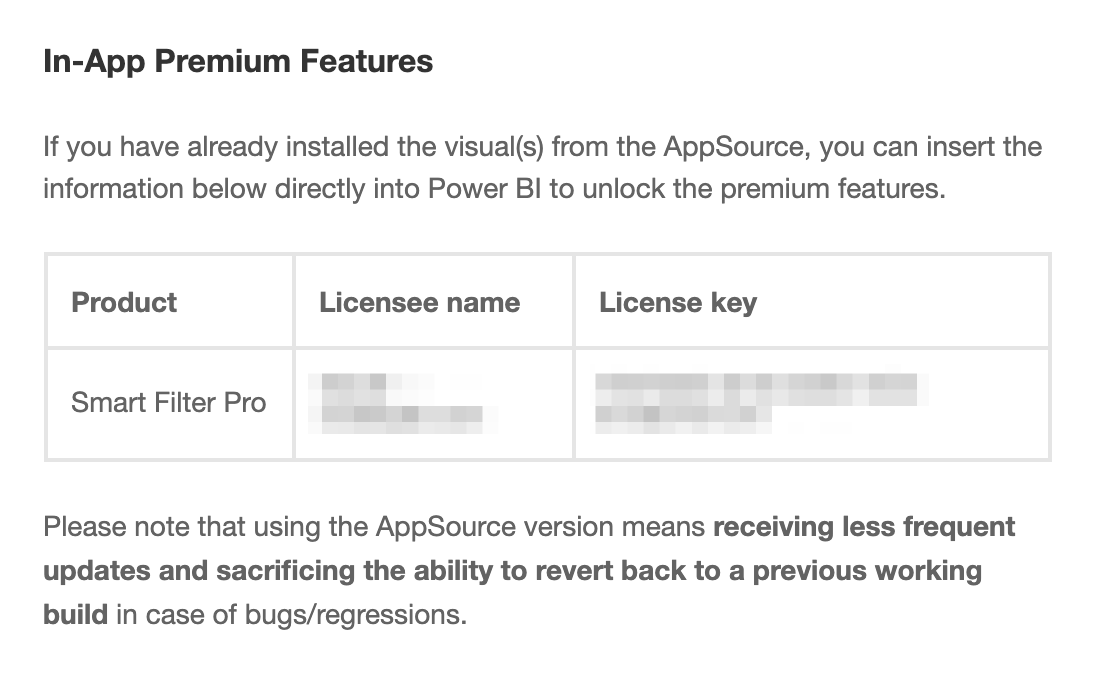 Open your report in edit mode, click on the Pro visual, then go to the About & License section of the options panel.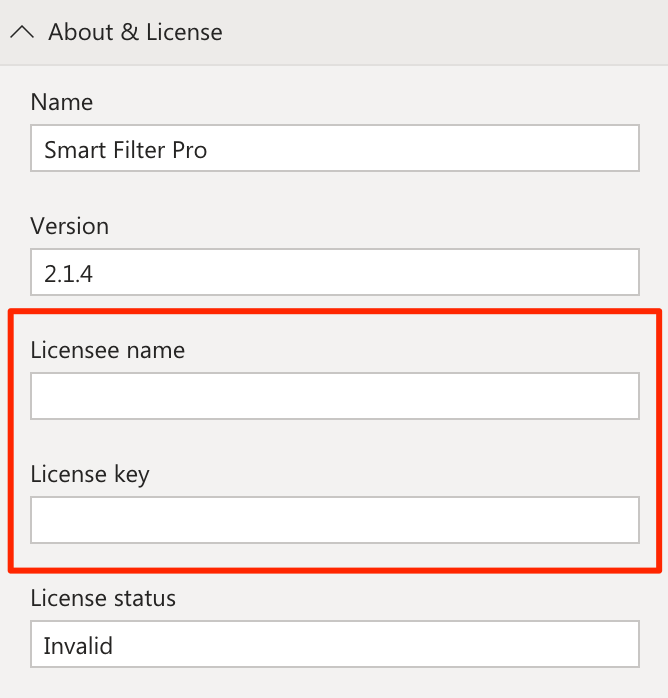 Paste your Licensee name and License key in the relevant fields to verify your license.
The license panel now shows your license status and the expiration date.
Please note that the visual checks our servers periodically to verify your subscription. If you have a firewall that blocks these connections, the visual may not work correctly. We guarantee that these license checks do not send any personal data or report data.